Shabab-ul-Eidiz Zahabi Morogoro
[AKHBAR]

{17th Zilqadatil Haram 1430H}


LIVE AUDIO/VIDEO RELAY OF WADA ZIARAT OF IMAM HUSSAIN AS

We, Mumineen of Morogoro, graciously received the barakat of wada ziarat of
Imam Hussain AS and Moulana Abbas Alamdar AS by our beloved Aqa Moula TUS.
Mumineen of Morogoro Aa neemat jaleela par Aqa Moula TUS ni hazrat ma shukr na sajdao araz karyeche.
May Allah Subhanahu bless our Shafiq Bawa a long and healthy life till Qiyamaat. Ameen.
Akhbar provided courtesy of Bhai Murtaza Saifuddin Vajihee
Powered by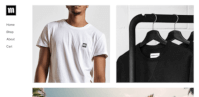 Create your own unique website with customizable templates.